PICLORAM 240 SL- DVA is a herbicide for the selective control of broadleaf weeds, rapidly inhibiting their growth. The control effect on weeds is observed 1 to 3 weeks after application, depending on their growth stage and susceptibility.

100, 200, 250 y 500 ml; 1, 4, 5, 10, 15, 20, 25, 50, 60 y 200 L
(Amaranthus dubius), (Mimosa púdica), (Rumex conglomeratus), (Clidemia rubra) (Echinochloa colonum), (Digitaria horizontalis), (Ischaemum rugosum), (Eleusine indica), (Ipomoea congesta) (Lonchocarpus urucú), (Taraxacym officinate), (Cyperus rotundus), (Sida rhombifolia), (Raphanus sativus),
Hazardous Substances Classification: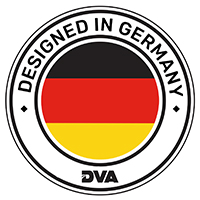 Luis Bruel
General Manager
Please use the contact form to get in touch with us and learn more about our products.