Carpidora 41 SL (Glyphosate). Non-selective and residual herbicide, broad spectrum, soluble concentrate (CS). Post-emergence application with actively growing weeds. It moves within the acropetal plant and basipetally, eliminating the aerial and underground parts (cuttings) of the weeds, eliminating the weeds at the root. Carpidora 41 SL (Glyphosate) works by inhibiting the enzyme EPSPsynthase in the synthesis of amino acids in weeds, causing their death.

Avocado, garlic, artichoke, alfalfa, celery, rice, oats, aubergine, beets, broccoli, peanuts, coffee, squash, onions, rye, peas, chile, plums, cauliflower, peaches, spinach, beans, guava, tomatoes, lettuce, lime, lemon, corn, mandarin, mango, apple, melon, orange, pecan walnut, cucumber, pear, banana, watermelon, grapefruit, wheat, vine, carrot
Hazardous Substances Classification: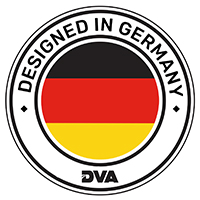 David Beltran
General Manager
Please use the contact form to get in touch with us and learn more about our products.