Zadok 350 SC (Imidacloprid), systemic neonicotinoid insecticide, take it in concentrated suspension (SC). Action by contact, ingestion and suction of sap. Control of sucking insects, whiteflies, thrips, citrus diaphorein, scales, Myzus and other aphids and disease vectors. With EPA tolerances for export. Zadok 350 SC acts on the nervous system of insects, paralyzing them and starving to death.

Tomato, pepper, potato, eggplant, avocado, lettuce, broccoli, cabbage, cauliflower, brussels sprout, butternut squash, squash, chayote, melon, cucumber, watermelon, lemon, lime, citrus, mandarin, orange, grapefruit, grapefruit, walnut, sorghum, garlic, onion, chives, pore
Hazardous Substances Classification: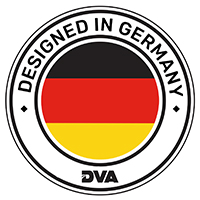 David Beltran
General Manager
Please use the contact form to get in touch with us and learn more about our products.