Lambda-cyhalothrin is a pyrethroid insecticide, highly active against a wide range of species of Lepidoptera, Hemiptera, Diptera, and Coleoptera. It also has some miticidal activity. The compound is a stomach and contact insecticide. It shows adulticidal, ovicidal and, particularly, larvicidal activity.
Lambda Cyhalothrin 5 % EC
Cereals, hops, ornamentals, potatoes, vegetables, cotton and other crops. Also used for control of insect pests in public health. Alfalfa, peaches, apples, nuts, pears, tomatoes, sunflower, corn, soybean, sorghum (grain).
Controls a wide spectrum of insect pests, e.g. aphids, Colorado beetles, thrips, Lepidoptera larvae, Coleoptera larvae and adults, etc. Provides good control of insect-borne plant viruses. Lambda cyhalothrin 5% EC is used for control of bollworms, Jassids, Thrips in Cotton; leaf folder, stem borer, green leafhopper, gall midge, hispa and thrips in Rice; fruit borer in tomato and stem and fruit borer in brinjal. Pests controlled: Agrotis spp., Alabama argillacea, Amyelois teansitella, Anticarsia gemmatalis, Carpocapsa pomonella, Colias lesbia, Contarinia sorghicola, Cydia pomonella, Dephacodes kuschelli, Diatreae saccharalis, Ectomyelois cerratonire, Epinotia aporema, Grapholita molesta, Heliothis spp, Horcias nobilellus, Nezara viridula, Oiketicus platensis, Psylla pyricola, Rachiplusia nu, Spodoptera frugiperda, Tuta absoluta.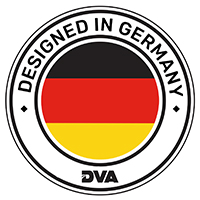 Hein Smith
Sales and Marketing Head of Southern Africa

DVA Group / DVA Chemicals South Africa
Unit 2D, Block D
Carpe Diem Building
Techno Park
Stellenbosch, 7600
South Africa
[email protected]
Phone: +27 60 9975 471
Office: +27 21 880 0676
___________________________
Murray Edgar
Business Area Manager Southern Africa
Please use the contact form to get in touch with us and learn more about our products.