BRICOL 500 SC-DVA is a preventive and curative fungicide, combining systemic and contact effects. It inhibits the synthesis of ergosterol in pathogenic fungi and affects microtubules during the mitosis process, causing arrest of mycelial growth and cell division.

Flutriafol 20 + Carbendazim 30
100, 200, 250 y 500 cc, 1, 4, 5, 10, 20, 60, 100, 200 y 205 L
Rice, Pineapple, Rose, Corn, Coffee, Cotton
(Sarocladium oryzae) (Phoma sp.) (Helminthosporium maydis) (Hemileia vastatrix) (Sphaerotheca pannosa) (Romularia areola)
Hazardous Substances Classification: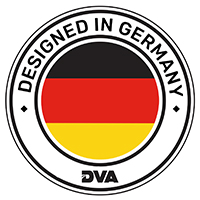 Luis Bruel
General Manager DVA de Colombia
Por favor, utilice el formulario de contacto para ponerse en contacto con nosotros y conocer más sobre nuestros productos.