TAKADA 500 SC – DVA is a broad-spectrum foliar fungicide with preventive, curative, eradicating action and translaminar and systemic properties. It inhibits spore germination and mycelial development and also shows antisporulant activity.

Azoxystrobin 25 + Flutriafol 25
100, 200, 250, 500 ml; 1, 4, 5, 10, 15, 20, 25, 50, 60, 200 L
Rice, Cotton, Coffee, Tomato, Avocado, Corn
(Sorocladium oryzae) (Ramularia areola) (Hemileia vastatrix) (Alternaria solani) (Glomerella cingulata) (Helminthosporium maydis)
Hazardous Substances Classification: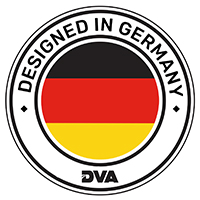 Luis Bruel
General Manager DVA de Colombia
Por favor, utilice el formulario de contacto para ponerse en contacto con nosotros y conocer más sobre nuestros productos.