BENTAZON 480 SL-DVA is a contact herbicide. Absorbed mainly by foliage and by roots with acropathic translocation via xylem. Photosynthesis inhibitors are mainly used for the control of broadleaf weeds but have effects on grasses. Chlorosis occurs in contact herbicides of this class, which rapidly transforms into necrosis of the treated tissue.

100, 200, 250 y 500 cc, 1, 4, 5, 10, 20, 60, 100,200 y 205 L
(Amaranthus dubius), (Xanthium echinatum), (Cyperus rotundus), (Commelina erecta), (Echinochloa colonum L.), (Portulaca oleracea), (Bidens pilosa), (Sida acuta).
Hazardous Substances Classification: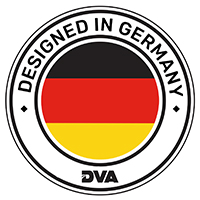 Luis Bruel
General Manager DVA de Colombia
Por favor, utilice el formulario de contacto para ponerse en contacto con nosotros y conocer más sobre nuestros productos.