METSULFURON METHYL 60% WG-DVA is a selective systemic herbicide that can be absorbed by the roots or foliage of plants through soil solutions. Mainly it is used in post-emergency treatments and secondarily as residual to be absorbed from the ground. This rapidly inhibits the growth of susceptible weeds.
METSULFURON METIL 60% WG-DVA

(Amaranthus dubius), (Pteridium aquilinum), (Clidemia hirta), (Clidemia rubra), (Sida rhombifolia), (Euphorbia heterophylla), (Ipomoea sp.), (Mimosa pigra), (Portulaca oleracea), (Desmodium tortuosum), (Lantana camara), (Eclipta alba), (Cassia tora)
Hazardous Substances Classification: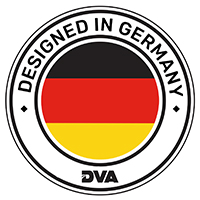 Luis Bruel
General Manager DVA de Colombia
Por favor, utilice el formulario de contacto para ponerse en contacto con nosotros y conocer más sobre nuestros productos.