XPERT GOLD 50 SC is a fungicide consisting of three active ingredients (azoxystrobin, cyproconazole and carbendazim) that give it extensive control for various diseases that affect crops. Azoxystrobin has a translaminar effect, it has an inhibitory action on mitochondrial respiration in fungi (early action on spores). Cyproconazole is systemic and works by stopping the development of fungi and Carbendazim ultimately prevents cell division.

Azoxystrobin 9 + Cyproconale 3,6 + Carbendazim 37,4 SC
100 ml, 250 ml, 500 ml, 1 L, 3.5 L, 10 L L, 15 L, 20 L, 25 L, 50 L, 200 L
Coffee, Bean, Corn, Peanut
Alternaria spp., Colletotricum truncatum, Septoria glycines, Cercospora sojina, Phomopsis spp., Phakopsora pachyrhiz, Cercospora kikuchii, Microsphaera diffusa, Puccinia spp, Esrohilum turcicum, Phaoesphaeria maydis, Cercospora zeae-maidis, Cercospora archidicola, Hemileia vastatrix, Colletotrichum coffeanum, Mycena citricolor
Hazardous Substances Classification: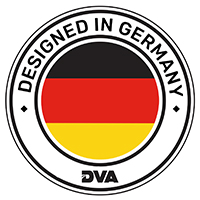 Niklas Gonzalez
Gerente del área de negocios
Por favor, utilice el formulario de contacto para ponerse en contacto con nosotros y conocer más sobre nuestros productos.