TRIBUNOL 75 WG is a broad-spectrum fungicide with mesothermic and systemic action with a preventive, curative and eradicating effect. It has a residual effect. It has two active ingredients in its formulation that act in a complementary way: trifloxystrobin inhibits the cellular respiration of the fungi, while tebuconazole stops the growth of the fungus.

Trifloxystrobin 25 + Tebuconazole 50
250 ml, 500 ml, 1 L, 5 L, 20 L, 200 L
Rice, Tomato, Chili, Potato, Onion, Garlic, Leek, Cabbage, Broccoli, Cauliflower, Carrot, Rubber, cantaloupe, Watermelon, Cucumber, Zuchini, Corn
Pyricularua oryzae, Cercospora arachidicola, Puccinia arachidis
Hazardous Substances Classification: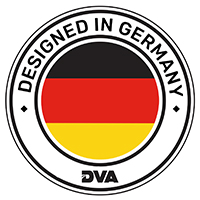 Niklas Gonzalez
Gerente del área de negocios
Por favor, utilice el formulario de contacto para ponerse en contacto con nosotros y conocer más sobre nuestros productos.