Its mode of action is by inhibiting cell division in the shoots and roots of the plant, and it is biologically active at low use rates. It is very effective on weeds that include bulbs or tubers. … Metsulfuron-methyl is rapidly taken up by plants at the roots and on foliage.
Metsulfuron-methyl 60 % WG
Broadleaf weeds and soyabean regrowth in Winter cereals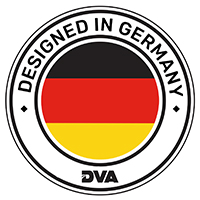 Hein Smith
Sales and Marketing Head of Southern Africa

DVA Group / DVA Chemicals South Africa
Unit 2D, Block D
Carpe Diem Building
Techno Park
Stellenbosch, 7600
South Africa
[email protected]
Phone: +27 60 9975 471
Office: +27 21 880 0676
___________________________
Murray Edgar
Business Area Manager Southern Africa
Please use the contact form to get in touch with us and learn more about our products.