It is an insecticide that has systemic properties, and that due to its mechanism of action acts against insects that have developed resistance to some insecticides. The insecticide slowly detaches from the seed forming a protective circle around it
Alfalfa, Cotton, Common Oat, Sunflower, Lettuce, Maize, Potato, Bean, Soybean, Sorghum, Wheat.
Acyrtosiphon kondoi, Acyrtosiphon pisum, Agriotes spp.,Aphis craccivora, Aphis cytisorum, Aphis gossypii, Bemisia tabaci, Blapstinus spp., Colaspis spp., Conoderus spp., Cyclocephala signaticolis, Delphacodes kuschelli, Diloboderus abderus, Discynetus gagotes, Frankliniella paucispinosa, Frankliniella spp., Hyperomyzus lactucae, Listronotus bonariensis, Macrosiphum euphorbiae, Maecolaspis sp., Promecops carinicolis, Rhopalosiphum maidis, Schizaphis graminum, Therioaphis trifolii Trialeurodes sp.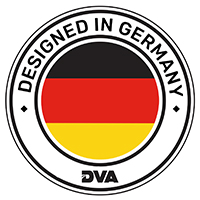 Hein Smith
Verkope- en Bemarkingshoof van Suider-Afrika
Gebruik asseblief die kontakvorm om met ons in aanraking te kom en meer oor ons produkte te wete te kom.