Oxymatrine causes paralysis of an insect's nerve center, then solidifies albumen and blocks the air vents of the pest, causing it to suffocate and die. It also suppresses food absorption of insects and reduces larvae livability. Oxymatrine also hinders their growth and prevents insects from laying eggs.
Roses, Vegetables, tomatoes, Tobacco, field crops.
Diamondbackmoth, armyworm,budworm,spidermites, aphids, thrips, white flies and lepidoptera on roses, vegetables and tomatoes. Bud and wire worm, aphids, stink bug on tobacco.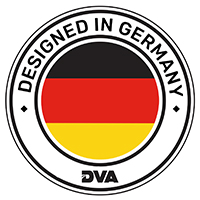 Hein Smith
Sales and Marketing Head of Southern Africa

DVA Group / DVA Chemicals South Africa
Unit 2D, Block D
Carpe Diem Building
Techno Park
Stellenbosch, 7600
South Africa
[email protected]
Phone: +27 60 9975 471
Office: +27 21 880 0676
___________________________
Murray Edgar
Regional Manager Southern Africa
Please use the contact form to get in touch with us and learn more about our products.