New product label for DVA Agro
As part of the worldwide corporate design relaunch of the DVA Group, the product ranges are now also presented in the same, consistent and modern design as all touchpoints of the online channels.
The aim of the optimised design is to achieve a more uniform product presentation and differentiation through special colours. The roll-out will take place globally, with the locations in South Africa and Angola already using the new label designs.
We strive for an integration of all communicative activities, this requires the same formal use of elements from our corporate design. We therefore have adapted fonts and colours to the CI and placed our new logo more visibly on the labels.
The new label design provides all customers with a faster overview of the DVA product categories and product information. This includes instructions for use, ingredients and warnings. The emblem "German Quality" guarantees products produced and tested according to German quality standards.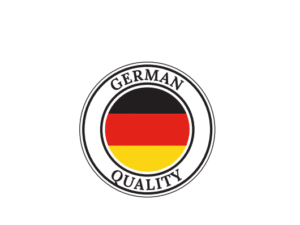 A selection of new product logos from the DVA Crop Protection division:
Be curious to see which new products we will be releasing in the future. You can subscribe to our newsletter for all product announcements.