AZOXIDIFENO 335 SC – DVA It is a preventive, curative and antisporulant fungicide, which includes in its formula two active ingredients with complementary action. Azoxystrobin has contact action and systemic properties. It works by blocking the respiratory process of fungi. It has a long residual effect and is effective on a wide range of fungal diseases. Difenoconazole is a broad-spectrum systemic fungicide from the triazole group. It works by inhibiting the synthesis of ergosterol. Both components have a high level of activity in diseases whose control is recommended. Its mixture results in a combined action that ensures protection for a long period and reduces the risk of the appearance of resistant strains.

Azoxystrobin 20 + Difenoconazole 12,5
100, 250, 500 ml, 1, 4, 5, 10, 15, 20, 25, 50, 60, 200 L
Hazardous Substances Classification: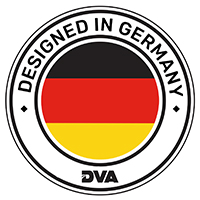 Luis Bruel
General Manager
Please use the contact form to get in touch with us and learn more about our products.