TRAZITRIONE 88 WG-DVA has two active ingredients; atrazine that is selective, systemic with residual and foliar activity. It inhibits photosynthesis (photosystem II) acts by the radical route, less by the foliar route, it is translocated acropetically by the xylem and accumulates in the apical meristems and in the leaves, preventing photosynthesis and other enzymatic processes. The active ingredient Mesotrione works by blocking the function of the plant enzyme p-hydroxy-phenylpyruvate-dehydrogenase (HPPD) that stops the formation of carotenoid pigments in sensitive species, causing whitish chlorotic leaves that subsequently die. It is absorbed by growth points, leaves and roots.

Atrazina 76 + Mesotrione 12
(Rumex crispus), (Raphanus sativus), (Plantago lanceolata), (Medicago polymorpha), (Pennisetum clandestinum), (Polygonum mepalense)
Hazardous Substances Classification: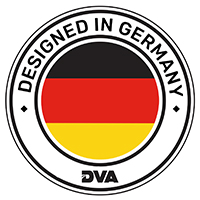 Luis Bruel
General Manager
Please use the contact form to get in touch with us and learn more about our products.