THIAMETOXAN + LAMBDACYHALOTRINA 247 SC – DVA Broad-spectrum systemic insecticide. It acts on the nervous system of insects at the post-synapse, interfering with the acetylcholine receptors, which corresponds to a different point from the site of action of carbamates, phosphates or pyrethroids. Thiamethoxam is an insecticide from the chemical group neonicotinoids and Lambda-cyhalothrin is a fourth generation pyrethroid.
THIAMETOXAM + LAMBDACYHALOTRINA 247 SC-DVA

Thiametoxam 14,1 +Lambda cyhalotrin 10,6
100, 250, 500 ml; 1, 4, 5, 10, 15, 20, 25, 50, 60, 200, L
(Tagozodes oryzicola) (Collaria scenica Stäl)
Hazardous Substances Classification: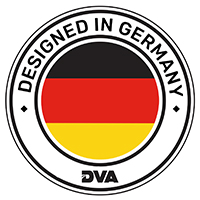 Luis Bruel
General Manager
Please use the contact form to get in touch with us and learn more about our products.