PYRIMETHANIL 600 SC- DVA is a fungicide with preventive and curative action, with translaminar action that inhibits the secretion of the fungus enzymes required for the infection process. Cell destruction and nutrient uptake are blocked, preventing mycelial growth and sporulation.

(Botrytiscinerea Pers.) (Mycosphaerellafijiensis)
Hazardous Substances Classification: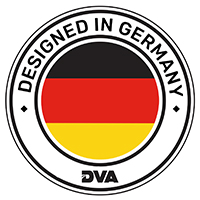 Luis Bruel
General Manager
Please use the contact form to get in touch with us and learn more about our products.