PROPICONAZOLE 250 EC – DVA is a broad-spectrum foliar fungicide, with systemic and residual action, indicated for the prevention and control of grain staining in rice cultivation and banana cultivation. The active substance is quickly absorbed by the parts of the plant that intervene in the assimilation process and is transported in acropetal form, this systemic movement ensures its distribution within the plant and, in addition, allows the active substance to have less risk of being washed by rain or irrigation water.

100, 250, 500 cc, 1, 4, 10, 20, 60 y 200 L.
Curvularia, Helminthosporium, Colletotrichum y Fusarium (Micosphaerellafijiensis)
Hazardous Substances Classification: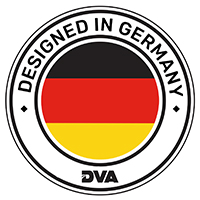 Luis Bruel
General Manager
Please use the contact form to get in touch with us and learn more about our products.