AZOXILONIL 560 SC – DVA is a systemic fungicide, of natural origin, with a wide spectrum of control, with preventive and antisporulant activity, depending on the disease. The Azoxystrobin content provides inhibitory action of mitochondrial respiration in fungi (early action on spores) and the Chlorothalonil content prevents the generation of resistance. It moves via xylem (movement acropétalo) and has systemic and translaminar movement, completely protecting new leaves and shoots.

Azoxystrobin 60 + Chlorotalonil 50
100, 200, 250 y 500 ml; 1, 4, 5, 10, 20, 25, 50, 60, 100, 200 y 205 L
Hazardous Substances Classification: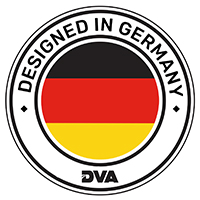 Luis Bruel
General Manager
Please use the contact form to get in touch with us and learn more about our products.