ETHEFON 480 SL – DVA is a phytoregulator with systemic properties that acts on the ripening and coloring of the fruits. Diluted in water and sprayed on plants, it quickly penetrates the tissues via the foliar route and is translocated. As the pH of the tissues is usually kept close to 7. ETHEFON 480 SL – DVA is progressively transformed into chloride, phosphate and ethylene inside the plant; The latter modifies the metabolism of auxins, interferes with the growth processes and stimulates the synthesis of phenols and lignins, that is, it acts as an inducer of flowering, on the coloration and maturation of the fruits.

100, 200, 250 y 500 ml,1, 4, 5, 10, 15, 20, 25,50, 60, 100, 120, 150, 200, 220 y 250 L
Rice, Banana, Cotton, Coffee, Avocado, Corn, Scallion
(Sarocladium oryzae) (Mycosphaerella fijiensis) (Colletotrichum gossypii) (Hemileia Vastatrix) (Glomerella cingulata) (Alternaria porri) (Helminthosporium maydis)
Hazardous Substances Classification: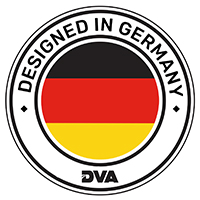 Luis Bruel
General Manager
Please use the contact form to get in touch with us and learn more about our products.