ATRAZINA 900 WG – DVA is an herbicide that is absorbed by the roots, but also by the leaves of the weeds, inhibiting photosynthesis and mainly controlling dicotyledonous weeds (broadleaf) and some grasses (monocotyledons). These characteristics, its compatibility with recommended crops, allow choosing the application time between pre-emergence and early post-emergence.

1, 2, 3, 4, 5, 10, 15, 20, 25, 50, kg; 100, 200, 300, 400 y 500 g
(Echinochloa colonum), (Digitaria sanguinalis), (Rotboellia exaltata), (Portulaca oleracea), (Ipomoea tillaceae), (Eleusine indica), (Amaranthus dubius), (Cenchrus brownie), (Desmodium tortuosum), (Digitaria horizontalis), (Bidens pilosa), (Leptochloa filiformis), (Sida acuta).
Hazardous Substances Classification: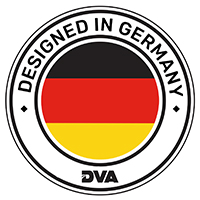 Luis Bruel
General Manager
Please use the contact form to get in touch with us and learn more about our products.