BUTACHLOR 600 EC-DVA, is a pre-emergent systemic herbicide recommended for the control of annual grasses and certain broadleaf weeds in rice cultivation. The most important adsorption site is the first knot of the seedlings in the germination process, inhibiting their growth and causing their death.

(Echinochloa colonum), (Digitaria sanguinalis), (Leptochloa filiformis), (Eleusine indica), (Cenchrus brownii), (Ischaemum rugosum), (Cyperus spp.), (Fimbristylis annua), (Amaranthus spp.), (Portulaca oleracea), (Jussiaea linifolia), (Phyllantus niruri), (Ammania coccinea).
Hazardous Substances Classification: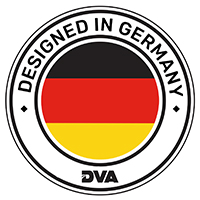 Luis Bruel
General Manager
Please use the contact form to get in touch with us and learn more about our products.