DIFLUFENICAN 500 WG-DVA is an herbicide that is absorbed by the roots and the shoots. Inhibits the synthesis of carotenoids. It is selective, to be mixed with water, it is translocated upwards towards the leaves of the plant. Its herbicidal action is developed by inhibiting the biosynthesis of photosynthetic pigments.

0.1, 0.2, 0.25, 0.3, 0.5, 1, 2, 3, 4, 5, 10, 20, 50, 60, 100, 200, 500 y 1000 Kg.
(Echinochloa colunum L.), (Digitaria horizontalis), (Barreria verticilata), (Murdonnia nudiflora)
Hazardous Substances Classification: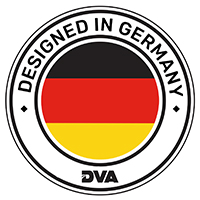 Luis Bruel
General Manager
Please use the contact form to get in touch with us and learn more about our products.