DOGO 75.7 SG-DVA is a non-selective herbicide, with post-emergence application to weeds and systematic action. It penetrates through the leaves and moves within the underground and plant parts of the plants causing total weed death 7 to 15 days after treatment. Glyphosate is absorbed through the leaves and the stem of the actively growing plant, translocated through the plant. The product is concentrated in meristematic tissues.

300, 500, 1000 gr; 1, 4, 5, 10, 15, 20, 50, 100, 200, 1000 Kg
(Cenchrus echinatus L.), (Setaria verticillata), (Eleusine indica), (Ischaemun rugosum), (Bidens pilosa L.) (Cyperus rotundus), (Phyllanthus niruri), (Portulaca oleracea), (Amaranthus dubius)
Hazardous Substances Classification: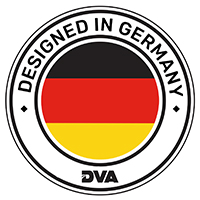 Luis Bruel
General Manager
Please use the contact form to get in touch with us and learn more about our products.