GLUFOSINATO DE AMONIO 200 SL – DVA is a non-selective herbicide with post-emergent action of broad leaves and grasses and which has no activity in the soil. This herbicide causes chlorosis in three to five days, which transforms into necrosis of the treated plants in one to two weeks. Glufosinate has limited transport within the plant and its action is basically contact. Its mechanism of action is the inhibition of the enzyme glutamine synthetase in the metabolism of nitrogen.
GLUFOSINATO DE AMONIO 200 SL-DVA

0.5, 1, 4, 5, 10, 20, 50, 60, 200, l
Banana, Pasture, Rice, Pineapple, Cotton
(Oryza sativa), (Eleusine indica), (Echinochloa colonum), (Digitaria horizontalis), (Leptochloa filiformis), (Cyperus rotundus), (Euphorbia hirta), (Emilia sonchifolia), (Cenchrus brownii), (Cassia tora), (Amaranthus spinosus),(Desmodium tortuosum) (Echinochloa colonum), (Digitaria horizontalis), (Ischaemum rugosum) (Commelina diffusa), (Rottboellia exaltata), (Murdania nudiflora), (Eclipta alba) (Cyperus rotundus L.) (Ipomoea purpurea), (Bidens pilosa L.) (Glirycidia sepium), (Mimosa pigra), (Clidemia hirta), (Cyperus diffusus)
Hazardous Substances Classification: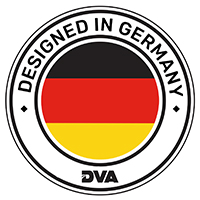 Luis Bruel
General Manager
Please use the contact form to get in touch with us and learn more about our products.