HEXAZINONA 75 WG – DVA is an early post-emergent contact herbicide, formulated as dispersible granules, from the group of triazines, non-selective, broad spectrum, effective for the control of grass and broadleaf weeds, to the crop corn. It acts as an inhibitor of photosynthesis, it is a highly soluble product in water and some organic solvents, which allows it to be easily biodegraded.

100, 200, 300, 400 y 500 g, 1, 4, 10, 20 y 60 Kg, 200 Kg 50, 100, 200, 250, 300, 400 y 500 g y 1, 4, 10, 20, y 60 K.
(Amaranthus dubius), (Portulaca oleracea), (Leptochloa filiformis), (Eleusine indica)
Hazardous Substances Classification: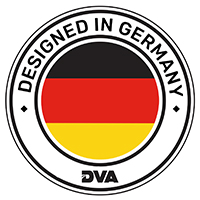 Luis Bruel
General Manager
Please use the contact form to get in touch with us and learn more about our products.