ABAMECTINA 1.8 EC-DVA is an acaricidal insecticide of translaminar action, effective in the control of the mobile states of the mites, which results from a mixture of Avermectin B1A and Avermectin B1B that works by stimulating the presynaptic release of the neurotransmitter inhibitor g-aminobutyric acid ( GABA) from the nerve terminals and enhancing the binding of GABA to postsynaptic receptors. In arthropods, it prevents the transmission of signals in the neuromuscular connections by the same mechanism of amplification of the action of GABA, through an increase in the permeability of the membrane to calcium.

100, 200, 250, 300, 400, y 500 ml; 1, 2, 3, 4, 5, 10, 15, 20, 25, 50, 60, 100 y 200 L
(Tetranychus urticae) (Oligonichus yothersi)
Hazardous Substances Classification: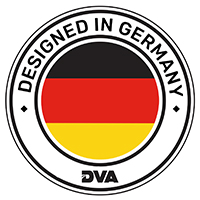 Luis Bruel
General Manager
Please use the contact form to get in touch with us and learn more about our products.