LAMBDACYHALOTRINA 250 CS-DVA It is a broad spectrum insecticide, for use via foliar and with residual effect, of rapid activity. In the insect it shows stomach and contact activity, affecting its nervous system and immediately stopping feeding. It intervenes in the process of muscular contraction of insects, since it acts as an activator of the ryanodine receptors, this activation stimulates the release of calcium from the muscles. In addition, it acts on the sodium channels of the central nervous system of insects. Therefore, affected insects quickly stop feeding and moving until they die.
LAMBDACYHALOTRINA 250 CS-DVA

100, 125, 150, 200, 300, 350, 400, 450, 500,550, 600, 650, 700, 750, 800, 850, 900, 950 y 1000 cc, 1, 4, 5, 20, 50, 60, 200 y 205 L
Hazardous Substances Classification: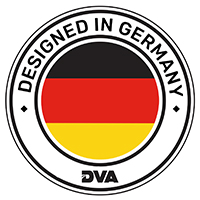 Luis Bruel
General Manager
Please use the contact form to get in touch with us and learn more about our products.