IMIDACLOPRID 350 SC – DVA is an isecticide. Its mechanism of action is to mimic acetylcholine by combining with its receptor on the postsynaptic membrane of the neuromuscular junction. The acetylcholine receptor is a site of membrane action that reacts with acetylcholine and alters the permeability of the membrane; Nicotine activity causes the generation of new impulses that cause spasmodic contractions, seizures and finally the death of the insect. After its application, it is quickly incorporated by the plant, presenting acropétala distribution.

0.10, 0.20, 0.25, 1, 10, 20, 60 y 200 L
Rice, Pineapple, Potato, Pasture, Bean, Avocado, Cotton
(Tagozodes oryzicola) (Trialeurodes vaporariorum) (Collaria scenica), (Dismicoccus brevipes)
Hazardous Substances Classification: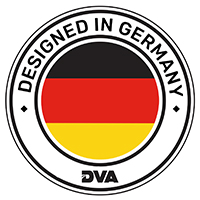 Luis Bruel
General Manager
Please use the contact form to get in touch with us and learn more about our products.